Products
Unico offers a full range of AC and DC drives, motors, controllers, and other accessories ideally suited for most industrial and commercial applications.
Drives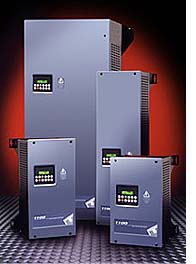 1000 Family
The 1000 family of drives offers flexible general-purpose flux-vector or variable-frequency control of AC motors through 1,000 hp (750 kW) in stand-alone and outdoor applications.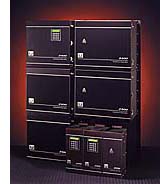 2000 Family
The 2000 family of drives offers exceptional performance and versatility for AC and DC applications high-performance control of AC and DC motors up to 1,600 hp (1,200 kW) where exceptional performance and/or multiaxis control is required.


3100
The 3100 series is ideally suited for variable-speed control of large DC motors in coordinated multiaxis process lines.



4700
The 4700 series is ideally suited for multiaxis servo control of induction and brushless motors up to 5 hp (3.7 kW).


Controllers

4000 Family
The 4000 family of control products includes central processing units, serial and transducer interfaces, digital and analog I/O options, as well as card racks and power supplies.


Motors

5000 Family
The 5000 family of inverter-duty AC induction and DC industrial motors complements our drives through 1,000 hp (750 kW) AC and 500 hp (375 kW) DC.


Options

Drive Components
A full selection of optional drive components is available for stand-alone drives or systems, including isolation transformers, line reactors, harmonic filters, output filters, braking resistors, and more.


漏 Copyright 2007 Unico, Inc. All rights reserved.